News
New CD:
Once in a Blue Moon - Luciano Biondini/Klaus Falschlunger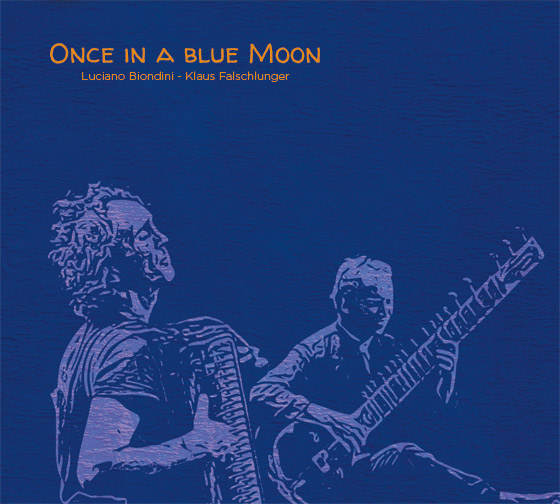 Accordionist Luciano Biondini and sitar player Klaus Falschlunger are among those musicians who are always looking for a meeting point of different musical traditions and styles.
On their first album "Once In A Blue Moon" the two artists are exploring the possibilities to shift the boundaries and find a mix between Indian music, jazz, pop and folk
– music filled with poetry, energy and fine humour.
Line up:
Luciano Biondini – accordion
Klaus Falschlunger - sitar, konnakol
Once in a Blue Moon - Teaser
Black Lion – Sitarstation
Line up:
Clemens Rofner – ebass
Christian Unsinn – drums
Klaus Falschlunger - sitar
Do you know the way?
new song & video in the Austrian Alps ...
Neues Programm - "Once In A Blue Moon" – L.Biondini/K.Falschlunger
"Once In A Blue Moon"
"Incredible World"
Werner Pirchner´s "Hosent´raga"
Line up:
Klaus Falschlunger (sitar)
Tobias Steinberger (framedrums/percussion)
Clemens Rofner (bassukulele)


Video by Max Raggl www.mugs.at
Sound by Christian Larese, www.bigballsrecords.com
Indian Air - Rare Moments - Behind the Scenes
"Indian Air" is based in Austria/Europe mixing Indian Music with Jazz and elements of Rock/Pop.
Line up:
Klaus Falschlunger (sitar)
Tobias Steinberger (framedrums/percussion)
Clemens Rofner (doublebass,bassukulele)
Video by Max Raggl www.mugs.at, Sound by Christian Larese
Neue CD "Rare Moments" - hineinhören